Turismo Yecla presents the tourist offer in ALITUR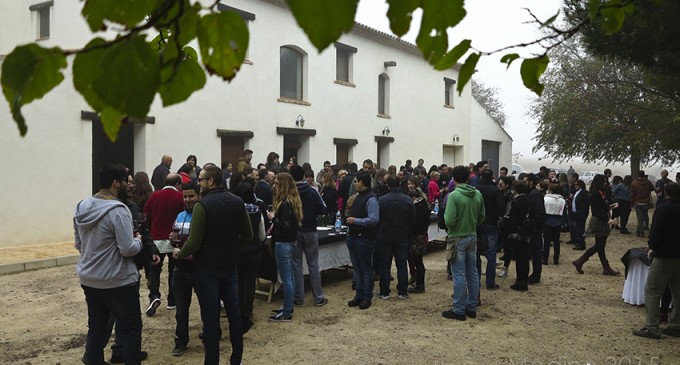 The Department of Tourism will participate in the ALITUR Fair, Active and Getaway Tourism Hall located at the Alicante Trade Fair Institution from 12 to 14 and from 19 to 21 February. Coinciding with ALITUR, will be held the twenty-fourth edition of CARAVANING, Provincial Caravanning Show, Camping, Leisure and Free Time.
Turismo Yecla will participate in this fair with the purpose of promoting our tourist resources, the Patron Saint Festivities, Holy Week and Fiestas of San Isidro, the typical products of the area such as gastronomy, tourist accommodation, rural tourism, as well as Yecla wines, the Wine Route and the Denomination of Origin of Yecla. Visitors will be offered tour packages to enjoy the weekend in Yecla in order to bring all the tourist offer offered by our city.
ALITUR, has become an attractive showcase for the extensive and varied alternative leisure offer that drive year after year the increase of travelers who opt for active tourism and getaway, as well as promote and disseminate tourism. Therefore, there will be participants such as Campsites, Lodgings, Tourism Products (rural, residential, cultural, sports, business, family, adventure, industrial, commercial, sustainable, natural, accessible, international, ...), tourist lodges, travel agencies , Spas / Health, Service Companies, Management groups, Hotel Chains, Spa. Theme parks, E-Tourism, Gastronomy, Enology.
The fair schedule will be from 10:30 a.m. to 8:30 p.m. The cost of the ticket is 7 euros. 5 euros presenting the discount voucher that can be collected at the tourist office of Yecla, in the self-service area or download in the download section of the website www.alitur.feria-alicante.com and 4 euros buying the entry form anticipated in http://tienda.feria-alicante.com/es/